Reefton Library
The Inangahua County Library in Reefton is a branch library for Buller residents in the Reefton and surrounding areas.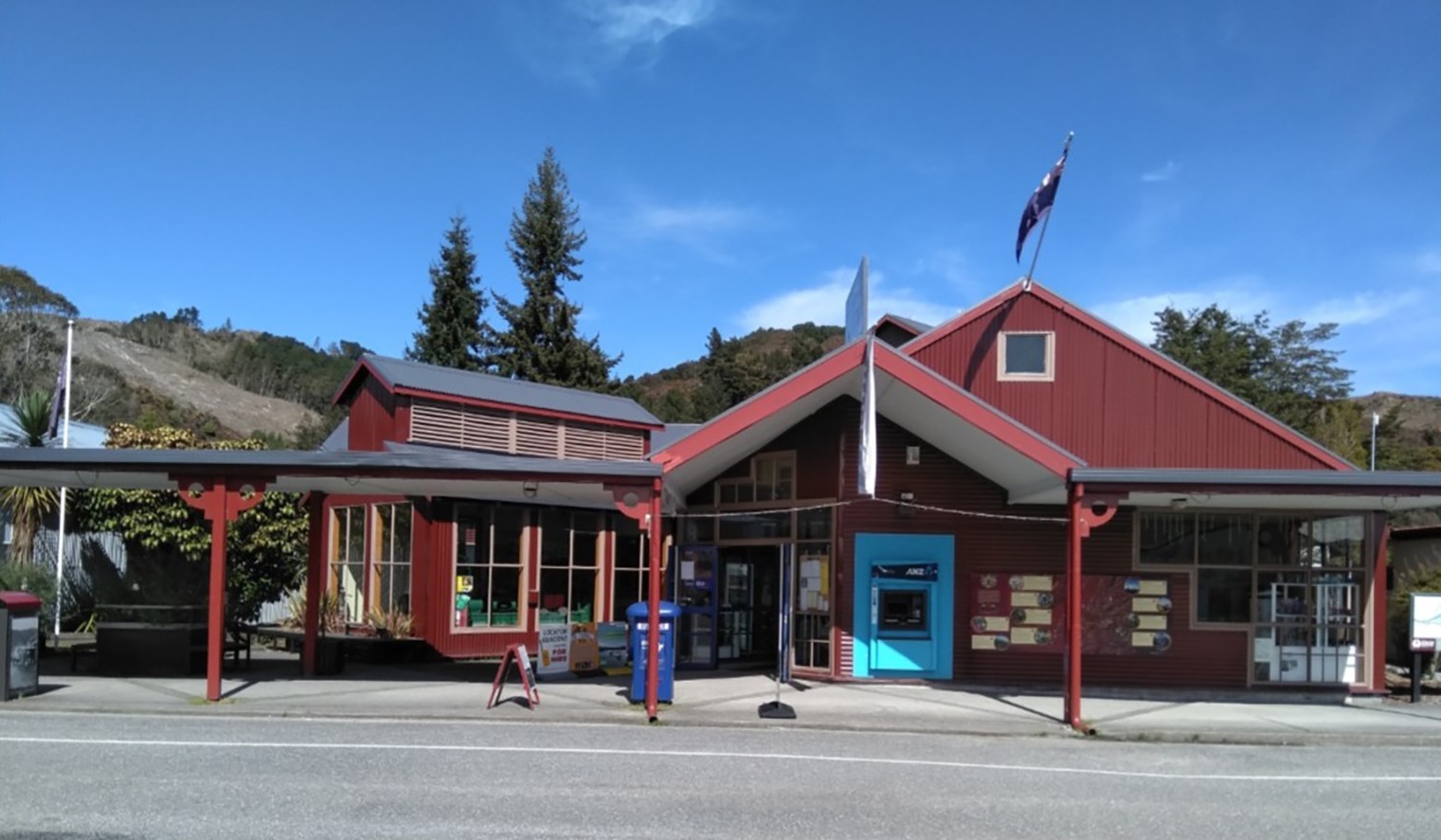 Our friendly librarians are happy to help you find information and a good book to read. The library welcomes you to browse, study and learn in a relaxing environment.
Our facility offers books, magazines, DVDs, jigsaws and audiobooks for loan. We also offer free use of APNK computers and access to a wide range of online resources.  
Items not available at the branch library can be ordered from the larger collection at our Westport library. You can also place holds online from home, on our Library App or at the library (just make sure you note the pick-up library as Reefton). 
We've moved!
A temporary library space has been set up at the rear of the new Reefton Visitor and Service Centre until the permanent new library room can be housed in the ex-BNZ office. Completion of this new library space will require some time due to the structural changes to the building that are required to make this area fit for purpose.
Books are still available!
We have a selection of books available on-site and anything else you need from our usual collection can be reserved for you to collect. Ask us to assist you or you can use the Library App or sign-in to the catalogue to reserve items. APNK computers are available. 
Location and opening hours
The Inangahua County Library is part of the Reefton Visitor and Service Centre,
67-69 Broadway, Reefton.
Phone: 03 732 8821
HOURS:
Monday - Friday  9.00am to 4.30pm
You may also be interested in